Merchant Account Setup
How long does a merchant account setup take?
A merchant account setup can take as little as a few days, or possibly several weeks. Britton Creative – Tampa will do our part by making the merchant account setup process as quick and as painless as possible. During the setup process, you will be asked for a lot of information, so I must emphasize that you have everything you think you'll need on hand!
Once your paperwork is processed, the bank or financial institution will run checks on you, your credit and your business. Once they are assured that you are of an acceptable risk, and not an unacceptable one, your application will be approved, and you will be up and running with credit card processing in no time.
What all does a merchant account setup involve?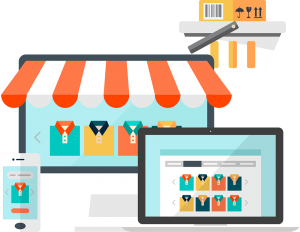 During the initial application, you will need to provide some basic information. This information includes your name and info (this includes a valid driver's license and your social security card/number), your credit history, your tax info, and then a lot of information about your business: what type of business you have, annual or even monthly profits, its location, and any applicable licenses and tax forms associated with it. Once all of this is in hand, the processor for the merchant account setup will go through everything, and then work on getting you matched with a type of merchant account that meshes well with your business type and your own needs.
How much will a merchant account setup cost me?
We charge a flat fee for assisting you with your merchant account setup. Once your account is approved. We will assist you in integrated your new merchant gateway with your website.